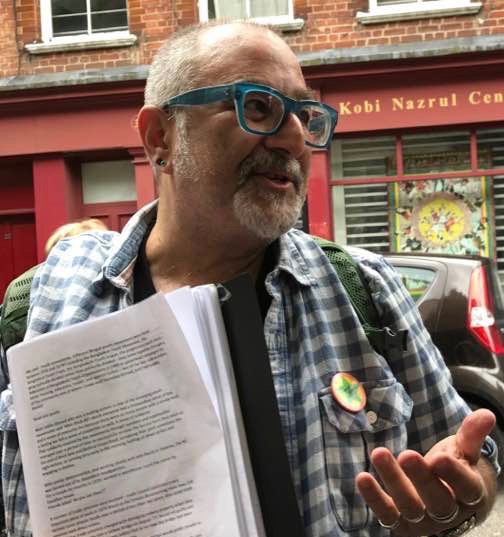 David
Rosenberg
is an educator, writer and tour guide, and author of
Rebel Footprints: a guide to uncovering London's radical history
(2015) and
Battle for the East End
(2011). He has written on social historic themes for several Channel 4 websites and print publications including the Guardian, New Statesman and the TES. Since 2008, he has led tours of key sites in London's social and political history, especially in London's East End, and he teaches about London's radical history through courses at the City Lit, the Bishopsgate Institute and Conway Hall. He is a founder member of
History from Below,
an international network of activists, artists, archivists and political archaeologists.
David will be speaking at this year's North London Story Festival on Tuesday 13th of March at 12pm in the Boardroom C219. In order to guarantee a seat for this event, please rsvp via this Eventbrite page.

The North London Story Festival is a free event and open to students, faculty and members of the public.